Learn how to Speak English Fluently.
Interested in learning English language? Start your learning journey with me today and learn how to speak in English fluently with your family and friends. Let me help you choose the right course and level to improve your English speaking skills which will help you in all areas of your life. All classes offered online are one on one English speaking classes.
Personalised Courses To Improve English Speaking Skills
You will find personalised courses to improve your English speaking skills. Lessons are customised to observe student's understanding and improve areas which need to be strengthened. English speaking classes are conducted for an hour and will be made interesting for you. Learn to speak in English fluently with Teacher Tanu. Get yourself a free English skills assessment today.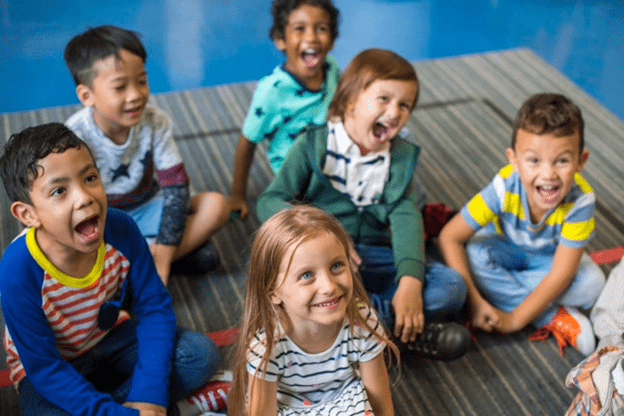 Kindergarten Kids Online Class
KG/ Pre-Schoolers – Age 4 to 7 years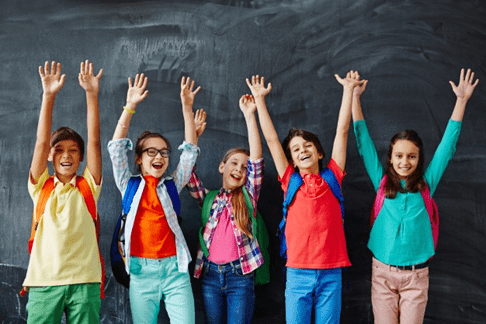 Beginner's Online Class
Grade 6 to 8 – Age 11 to 13 years
Youth Speaking Class
Grade 8 or higher – Age 13 years and above
Advanced Spoken English Class
University Students & Professionals
1 to 1 Online English Speaking Course
1 to 1 Online English Speaking Course helps me to understand my student's preferred learning style and customise lessons based on the areas which they need to improve. There are four important elements when it comes to speaking skills. They are Vocabulary, Grammar, Pronunciation and Fluency. In an online private English class, student's will be able to feel comfortable and confident to ask questions. 1 to 1 class allows me to build a trustworthy relationship with my students. Customised lesson plans are devised to help students progress fast and that is truly a rewarding experience.
Raheel Ahmedf. ci
2021-12-09
Dear Teacher, Hope u r doing well, just wanted to say thank you for all the efforts, from day one Suleman enjoyed each and every class of yours. I really appreciate the way in which you helped him☺️I also thank you for encouraging him to participate in the class. Wish u all the best. With kind regards, Mahpara wali
Barathkumaar Ravikumaar
2021-10-27
I worked together with Tanusha to develop and integrate her own professional website "teachertanu.com". Tanusha worked on it as the Content Writer and I looked into the development end. She has good transferrable, human skills,and is a dedicated learner. Her curiosity gave me plenty of space to share my knowledge and above all she is a wonderful team player. Her fluency with English language, admirable passion and love for teaching and outstanding spoken and written skills has every potential to add great value and weight to any team and organisation. I experienced a pleasant time working with her and I'd highly recommend Tanusha's profile.
I worked together with Tanusha on a website development project for a New Zealand based Restaurant. Tanusha shouldered the role as the Content Writer. She is meticulous, organised and brilliant with her work. She is interested to learn and constantly asked me questions to help her write creatively according to the clients requirement and was keen to learn from my experience as a Website developer. If you're looking for a creative Content Writer, Tanusha's profile is highly recommended from my end. All the best!
I met teacher in Malaysia, and continue study with her even after coming back to Korea. I am leaning to speak and read English lesson online. So now I can speak with foreigner. I am so happy to meet my clever and pretty teacher Tanu, Thank you i love you I am lucky to meet you
Parimala Ramaligam -
2021-09-27
Teacher Tanu is a competent and qualified English teacher. Every lesson with her was helpful and inspiring for my son.Now my son is able to understand phonics and pronounce every alphabets sound. Before starting lessons with Teacher Tanu, he didn't know anything about writing, but after 2 months of studying, he has improved much quicker to write than I ever expected. I would strongly recommend Teacher Tanu for anyone who needs classes for their young learners to start their early education studies.
Tanusha is a very professional and well versed English teacher. I found the professional course very helpful to polish my language and improve my vocabulary. Highly recommended.
Register Today!
"You will never FIND time for anything. If you WANT time, you must make it."
– Charles Buxton
Why should I choose to study with Teacher Tanu
Improve your Reading Comprehension skill and speed
Develop solid understanding around " Pronunciation & Intonation"
You will be given space to express yourself wholeheartedly
Love of reading books will be instilled within you
Most importantly, you will enjoy learning World's Universal Language
What to Expect from the Free Trial Class
Which is the best course for English speaking?
You can find many top selling courses on popular ed-tech platforms like Coursera, Udemy, LinkedIn Learning but we would recommend choosing a personalised one on one live English speaking course with Teacher Tanu. Book a 30 minute FREE Trial Class.
How can I improve my spoken English?
Spoken English improves only with practise and guided training. Find a partner who you can hold conversations in English or find a private English language teacher at Teacher Tanu.
Which is the best online English-speaking course to speak fluent English?
To speak English fluently, courses must be personalised based on each student's current proficiency level, understanding, need and preferred learning style.
I want to enrol in spoken English classes online. How do I start?
Google would be the best place to look out for a free and a paid online English speaking course or you can choose to sign up for a FREE 30 mins English Trial Assessment Class with Teacher Tanu.
Why is it important to improve my English language skills?
Improving your English language skills is important to make every trip of yours memorable and filled with a lot of opportunities to build connections. No matter where you go, you'll find a person who speaks in English.  
How long does it take to speak English fluently?
It depends on your current level of English language expertise and your commitment to learn the language. One can take anywhere between a few weeks to a few months to learn to speak in English fluently.